2019 4th International Conference on
Applied Mathematics and Information Technology
Dec. 16-18, 2019
Hangzhou, China
Submission: Nov. 4, 2019
Notification:

20-40 days after the submission

Publication:

15-20 days after the final edition

Conference:

Dec. 16-18, 2019
The conference accepts English and Chinese articles.
The information about the Keynote Speakers of ICAMIT2019 are as follows, which will be updated regularly.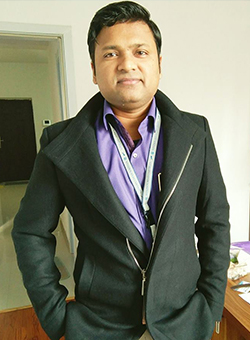 Dr. Gaurav Gupta, Assistant Professor
School of Mathematical Sciences, College of Science & Technology, Wenzhou-Kean University, Wenzhou, China
Biography: Dr. Gaurav Gupta is an Assistant Professor of Mathematics and heading the mathematics department at the Wenzhou-Kean University, Wenzhou, China. He is having 13 years of teaching and research experience. From 2007-2010, he worked for Indian Space Research Organization (ISRO). He obtained more than $120,000 in grant funding from Wenzhou-education bureau. His research focus is in the area of Data Analytics, Image Processing, Computer vision and soft Computing. Dr. Gupta has published 30 research papers in reputed journals and conferences. He has guided two PhD students, 9 Masters Dissertations and 3 undergraduate Projects. He has participated and contributed in many conferences and workshops as keynote speaker, technical committee and session chair.
Topic: Exploratory Data Analysis (EDA)
Abstract: "A picture is worth a thousand words." Exploratory Data Analysis (EDA) is an attitude to analyzing the data that employs a variety of techniques (mostly Data Visualization) and tries to make some sense of it. EDA and data visualization are the most crucial yet overlooked stage in analytics process. EDA is becoming more and more important for modern data analysis, such as business analytics and business intelligence. EDA is useful for professionals as it uses collection of "statistical graphics" while a detailed yet simple data visualization is useful for end-users. EDA helps in understanding the data. Understanding the data brings familiarity with the data, giving insights on the best models that fit the data set, the features in the dataset that will be useful for building an accurate machine learning model, making feature engineering an easy process. In this speech, I will give a detailed explanation on what EDA and data visualization are and why they are very helpful in building accurate models for analytics as well as enhancing productivity and better understanding for researches.
Copyright © 2016-2019 4th International Conference on Applied Mathematics and Information Technology - All rights reserved.